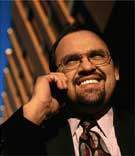 The Director of Operations
As Director of Operations at any sports venue or amusement park your challenge is a balancing act. Balancing quality, workmanship and budget. At Perey Turnstiles we know how to stretch your dollars without sacrificing safety or quality.

At Perey Turnstiles, Inc., we have made the greatest commitment to nearly eliminating the traditional maintenance requirements of turnstiles. For example, thanks to our extensive use of automated design and manufacture, our equipment only needs lubrication once each year and one-half.
Whether it be access control, loss control or employee time and attendance we have the solution.
Select your type of facility and give us your requirements and we will contact you the next business day.
We make extensive use of oilite and full cage needle bearings to virtually eliminate wear in rotating parts. We black-zinc plate our cast iron parts and yellow zinc plate our steel parts to lower corrosion. We use zinc rich etching primers over steel cabinets to lower cabinet
corrosion.
Best of all, when the Box Office says they need turnstiles for control by one technology today and must change ticketing technologies in the future, you can let them know that Perey Turnstiles are so field upgradable that the next turnstiles you buy will be with you for decades.
Why are Perey turnstiles the least expensive turnstiles to own…

• Average Turnstile Service Life of 35 Years
• Five Year Warranty
• Maintenance requirements are ONLY lubrication every 18 months
• Upgradable functionality so you don't replace the Turnstiles when your
needs change
Once we are a part of your facility, you can count on our professional participation and cooperation to keep us there.