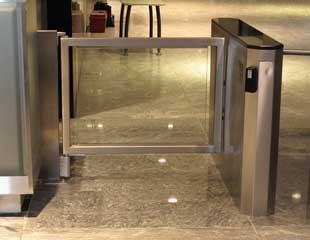 Wheelchair Access
Long before The American With Disabilities Act became a part of crowd management, Perey Turnstiles has been leading the industry in insuring equal access to sports facilities, amusement parks, office buildings, factories and other facilities. We follow not just the letter of the law but the spirit of the regulation because it has been so much a part of our business for over nine decades.
Wheelchair Access Models
Also, please browse our lists of Optical and Drop Arm models designed for wheelchair access.